The Story of P1: Hiphop Artist & Blok Club DJ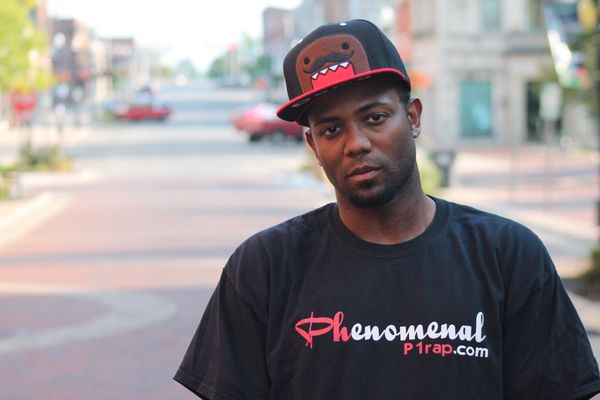 Phenomenal 1: The Unifier
He calls himself a "Unifier", but to his fans Jason Lloyd is "Phenomenal 1" or "P1". Born and raised on the south side of Chicago, he has always been surrounded by creativity and hip hop culture. He attended Wabash College in Indiana as a history major, but like many college students the real lesson he learned was outside of the classroom. Although he did not finish his education at Wabash, he found his true talent in hip hop and began creating music as a member of the "Blacksmiths". The group would work after hours at the college radio station recording on cassette tapes and mini discs. P1 taught himself how to produce his own tracks and has even mentored some up and coming producers. As a fan of some of the more innovative artists such as Jay-Z, Biggie, and Andre 3000, he has learned that being conventional is not what makes an artist phenomenal in the music industry.
Unlike many overly eager hip hop and rap artists, P1 has educated himself on the music industry and being a businessman. It has never been his goal to be signed to a major music label. He calls it a "death sentence" as the quality of many artists' music sometimes suffers after they are signed. P1 defines hip hop as an art that defines itself and he believes artists should define and own their craft. P1 has chosen not to rush his career and sacrifice the quality of his own music. He has never been one to take the easy road to success.
With a name like Phenomenal 1, failure is not an option. He describes his name as what he likes to be, what he is and what he is becoming. As a performer, the normally coy and humble Jason explodes on stage as a truly phenomenal entertainer and crowd mover. Using his music to connect with people and bring people together brings him joy. Music has also given him the opportunity to connect with people at different levels in the industry increasing his music business savvy.
P1 has become adept at the often difficult skill of branding himself and his musical endeavors. After being subjected to pay to perform shows, he created Saturday Night Pheature as a way to showcase local and regional artists. His vision is to get music fans excited about live music and create opportunities for artists to be discovered. P1's most significant branding campaign is the "PUSH" movement in which he has used his most popular song to create both a feeling and a following. His most loyal fans and even those who simply identify with the struggle that the song speaks about have outfitted themselves in "PUSH" gear to show their support.
As Phenomenal 1 carves out a place for himself in the hip hop community, he hopes to continue to bring people together with the universal language of music. His modesty about himself and his humbleness toward his fans will certainly prove how phenomenal he really can be.
Written By Nikki Wadley